Art Gallery & Sculpture Garden
The Hanson Art Gallery and Sculpture Garden is home to one of the most diverse art collections you will ever find.
The creativity of one artist with hundreds of paintings in many different styles is truly remarkable. The sculpture garden showcases the same artist of very diverse talent.
About 60 sculptures grace the grounds from a 30ft T-Rex dinosaur to Fort French lake.
We offer art classes, venue rentals, , art birthday parties, exercise, adventure learning and more! There is a huge selection of paintings and sculptures for sale within the gallery.
If you cannot find exactly what you are looking for speak to us about custom commissioned artwork by Robin Hanson. For more information contact us now!
Looking for Artwork? Shop Online below or Visit our Etsy Shop where you can purchase digital prints of Robin's Paintings!
Host your one of a kind birthday party experience where children can play in the sculpture garden, sand area and climbing activities.
We also offer a self guided art program where children can be creative and explore!
Relax on our pavilion benches and enjoy our theater or have a game of chess on the giant outdoor chess board. Our BBQ is available for rent as well.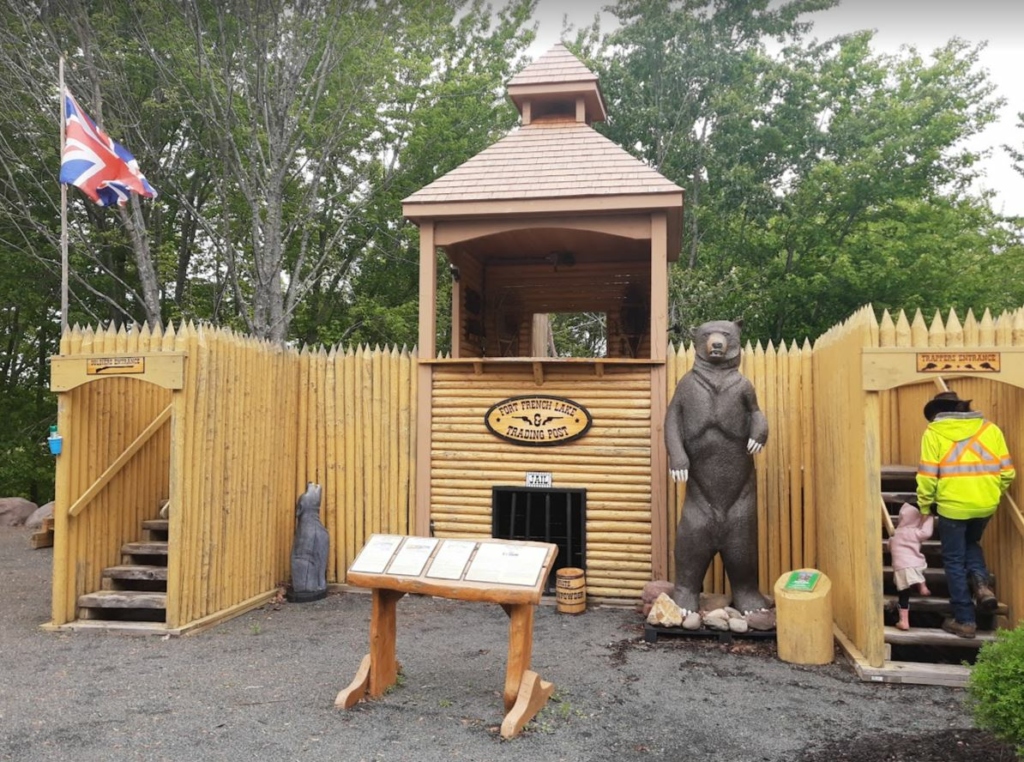 Take a relaxing walk through our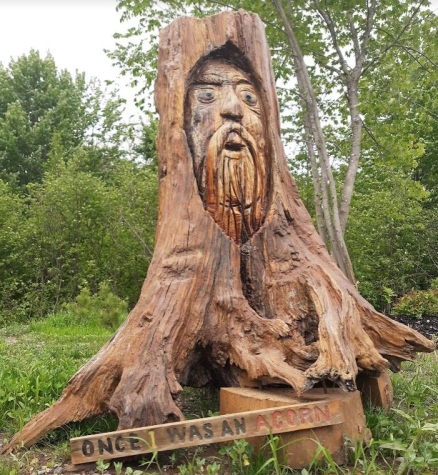 At the entrance to our sculpture garden you will be greeted by an amazing 30 foot dinosaur. Take a leisurely walk on our trail which is  dotted with over 50 sculptures of all shapes and sizes for your viewing pleasure. Almost all of the sculptures are for sale.
As you walk our gorgeous outdoor gallery you will learn as you explore and see the various sculptures each which have their own unique story to tell.
The grounds are mobility friendly and a treat to walk and explore. It is a learning center where art comes to life, where fantasy, history, nature, exercise and theatre are superbly featured.
The sculpture garden is open to the public every day from Day-break to Dusk. Donations to maintain the grounds are greatly appreciated but not required.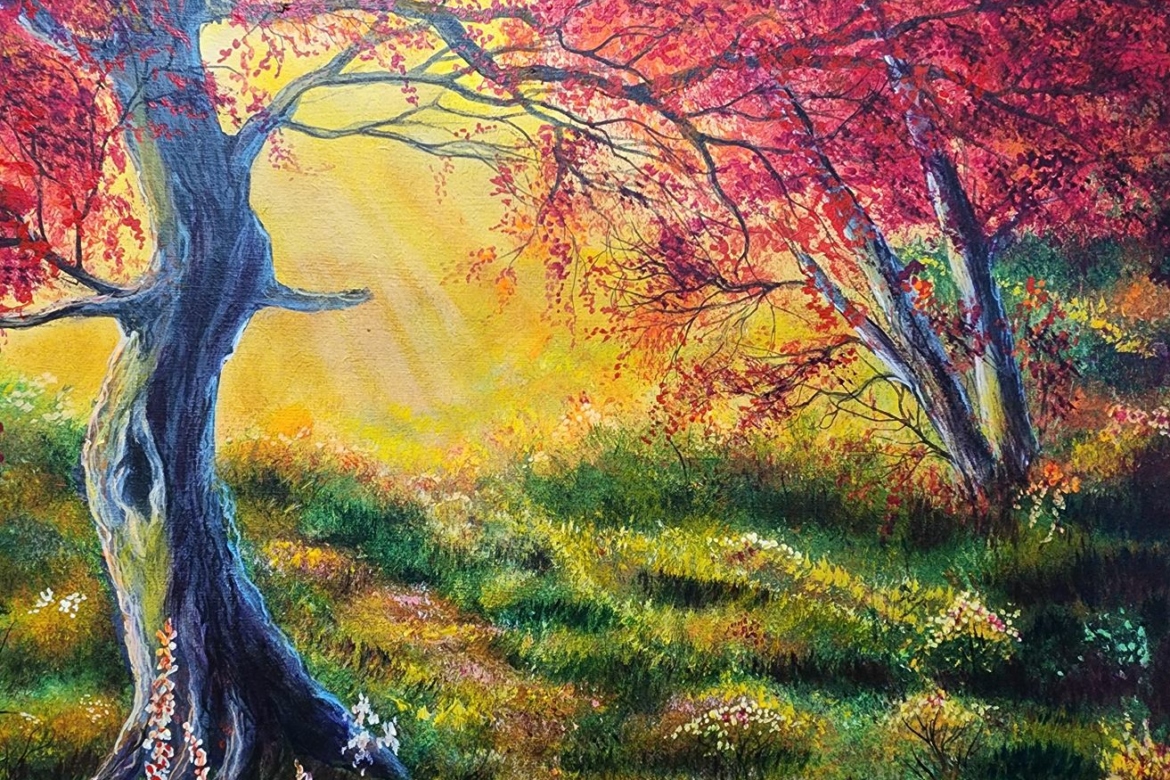 16 x 20 Framed Print – Autumn Fire by Robin Hanson
View Artwork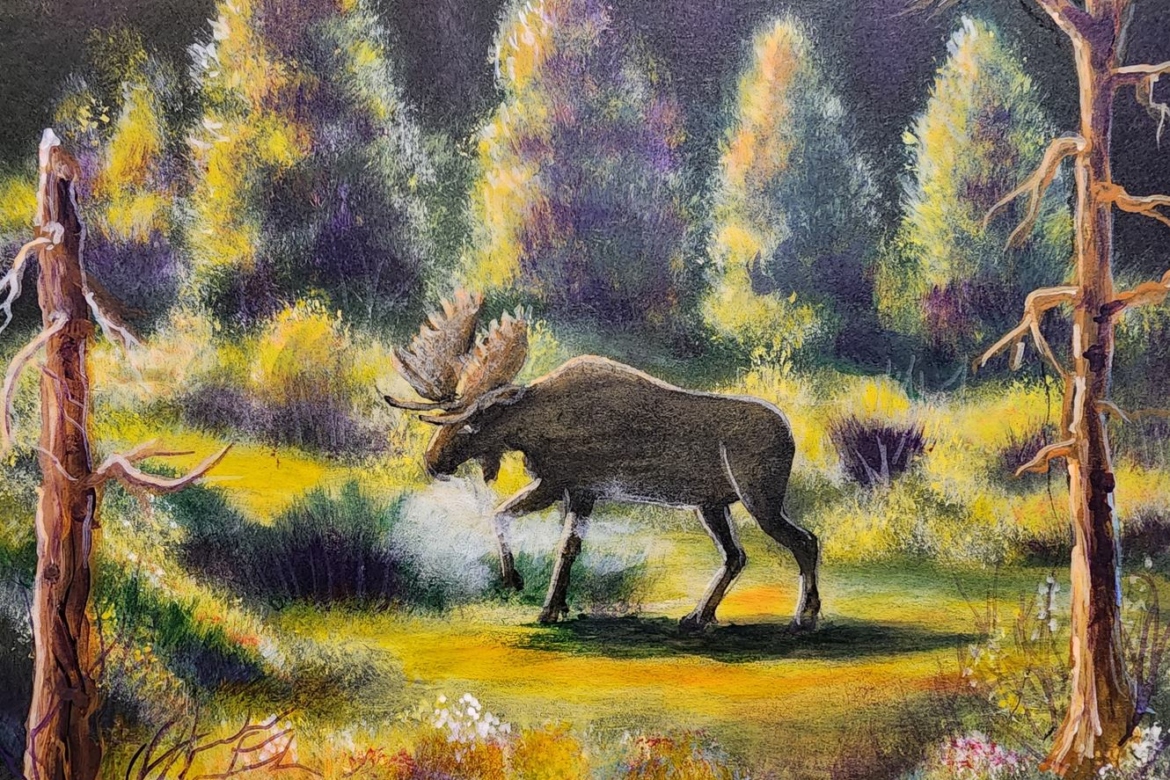 16 x 20 Framed Print – Moose in Rut by Robin Hanson
View Artwork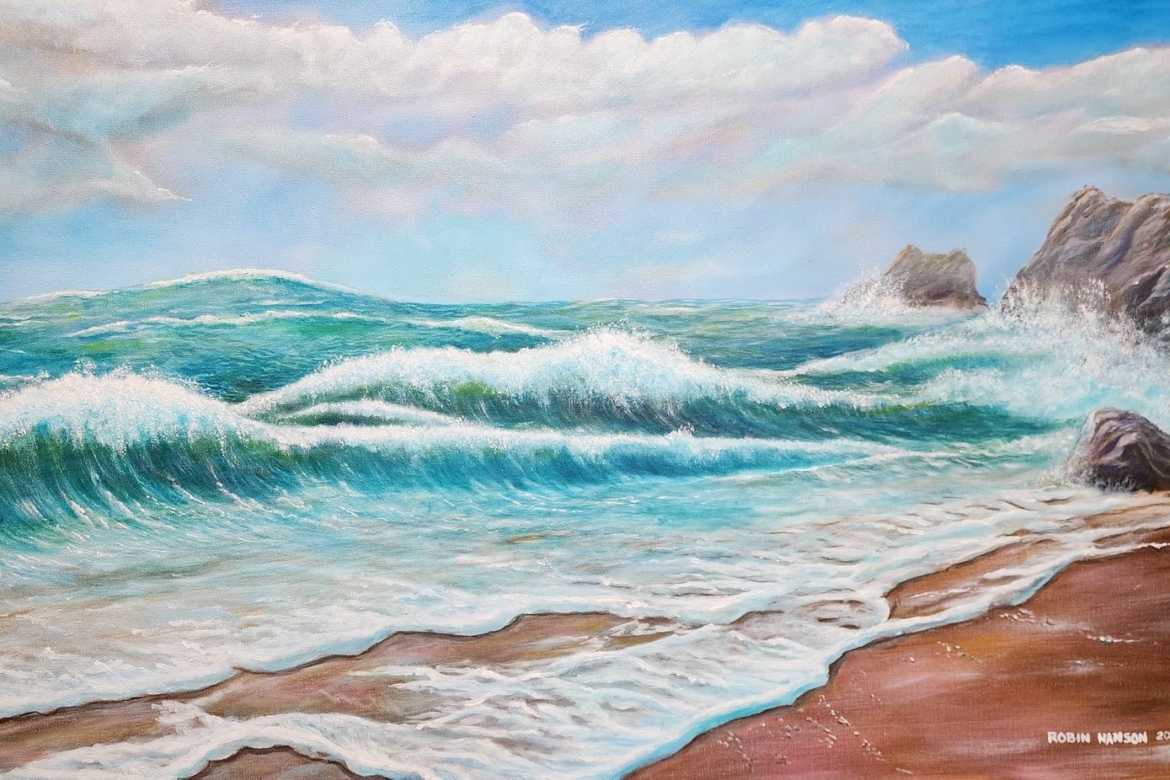 Come visit us! We are located just 17 minutes from Oromocto and 30 minutes from Fredericton!
39 Morrow Road, French Lake, New Brunswick E2V 4G9
Phone: 506.461.4223